Over the last couple of years, I've spent most of my time collaborating with Kent Beidel and his amazing team at S
undae Artisan Ice Cream
. Together we're cultivating a beautiful and inviting brand. 
First, we spent time on R& D, and clarified the mission/vision/voice of the brand. Then we designed brand basics like logos, patterns, typesetting standards, and a color palette that aligned with the above. We also developed messaging guidelines, taglines, and mottos to give Sundae tools to tell their story clearly across the supply chain.
 We went on to apply the brand decisions to the design of unique store signage for two of their Rocky Mountain, CO locations:
Glenwood Springs
and
Snowmass Base Village
. We also developed vehicle graphics, merchandise, printed marketing aids, neon signage, uniforms, menus, packaging concepts, messaging, and more.
SeaMonster Studios
connected me with Kent and his crew, and also supported the project by developing and hosting the
Sundae Ice Cream
website. Check out a few samples from our ongoing evolution of the brand.
store branding - concepts + drafts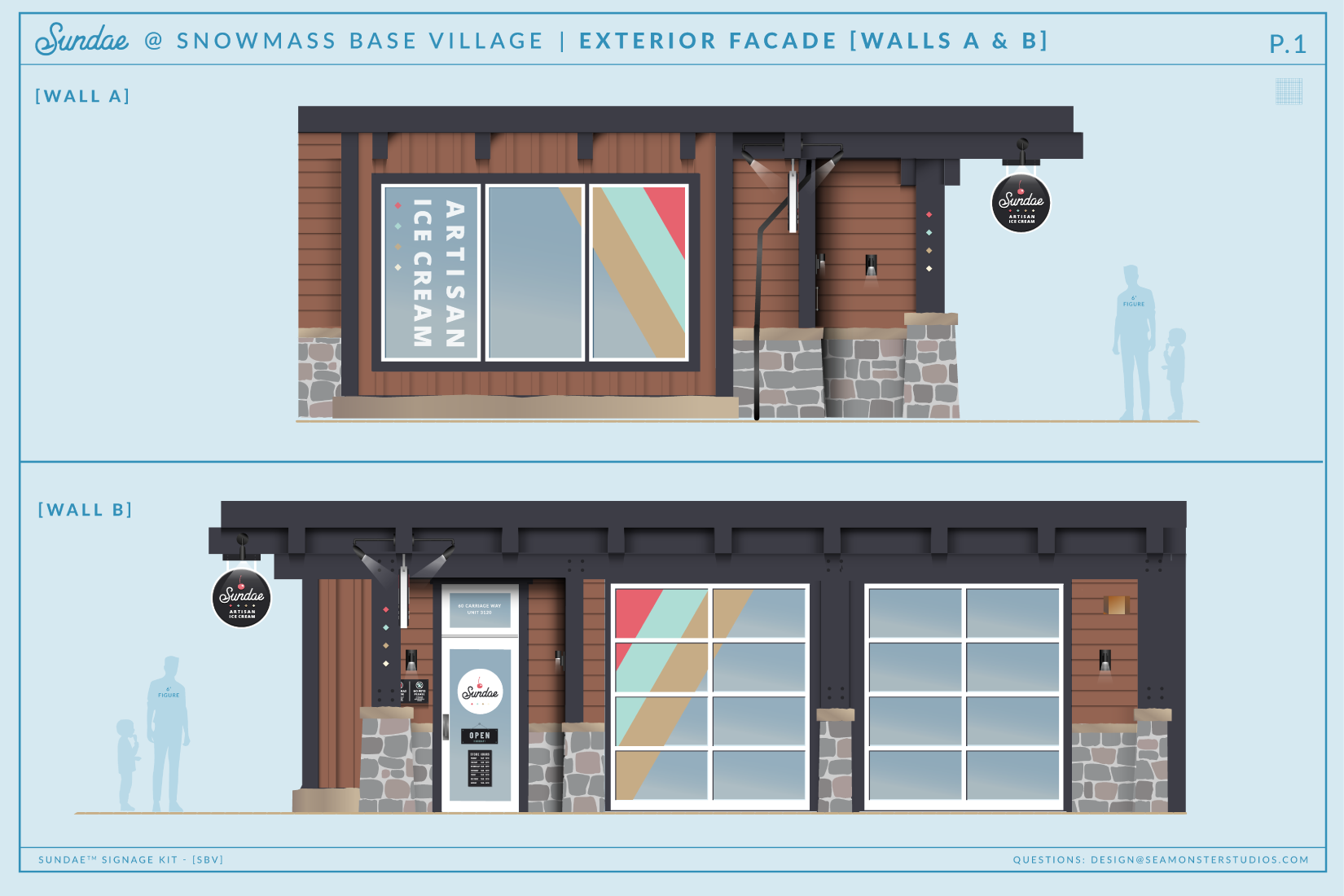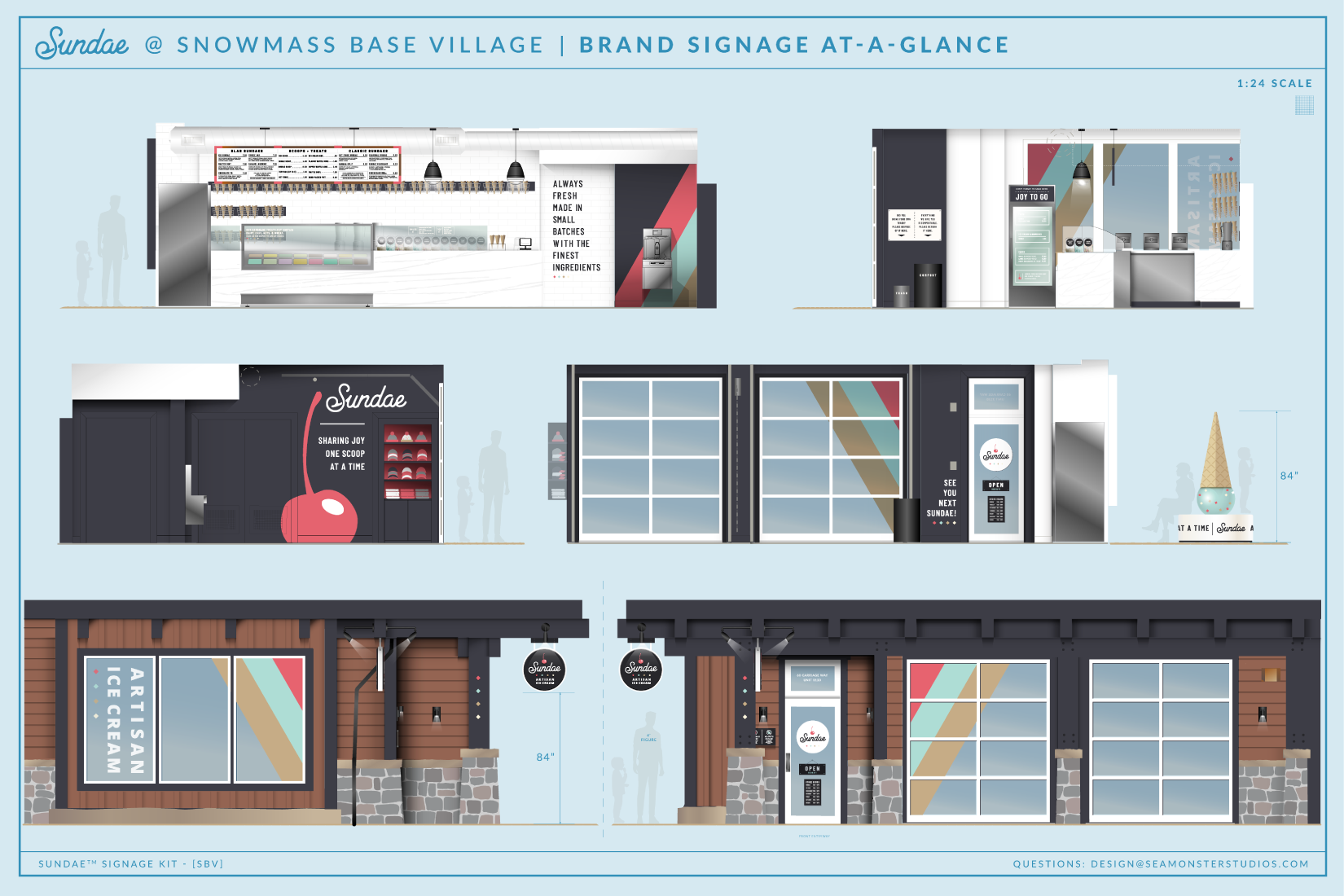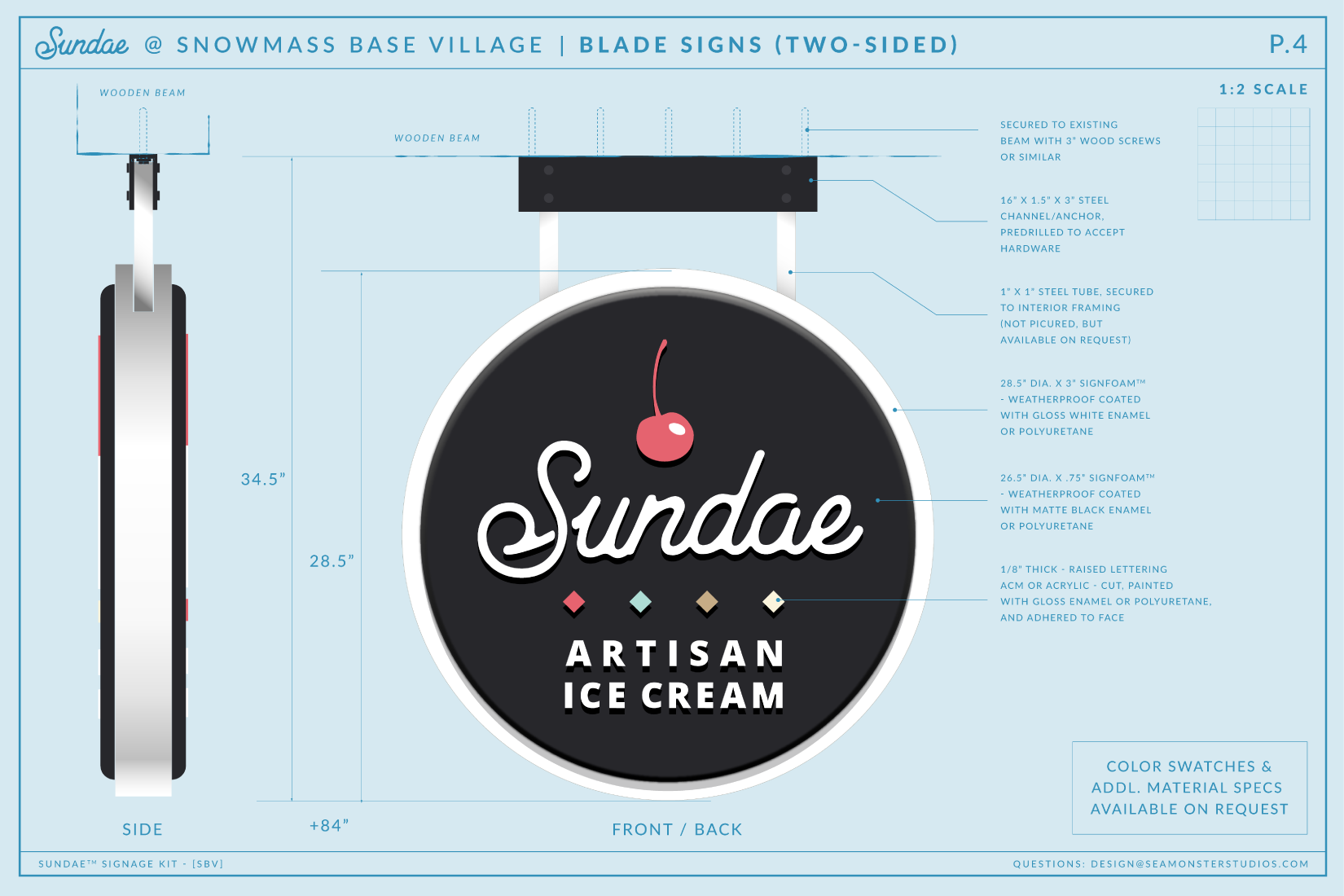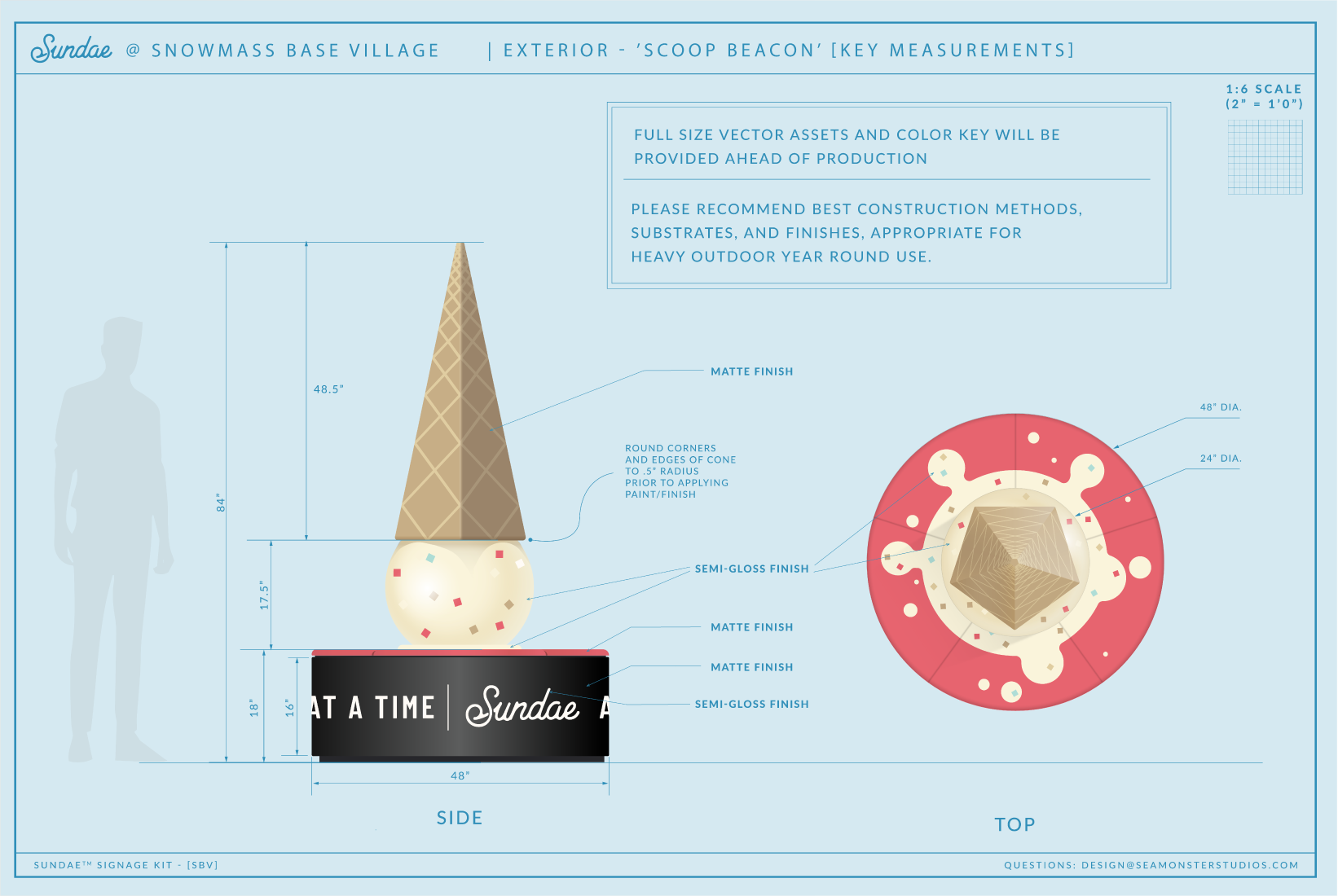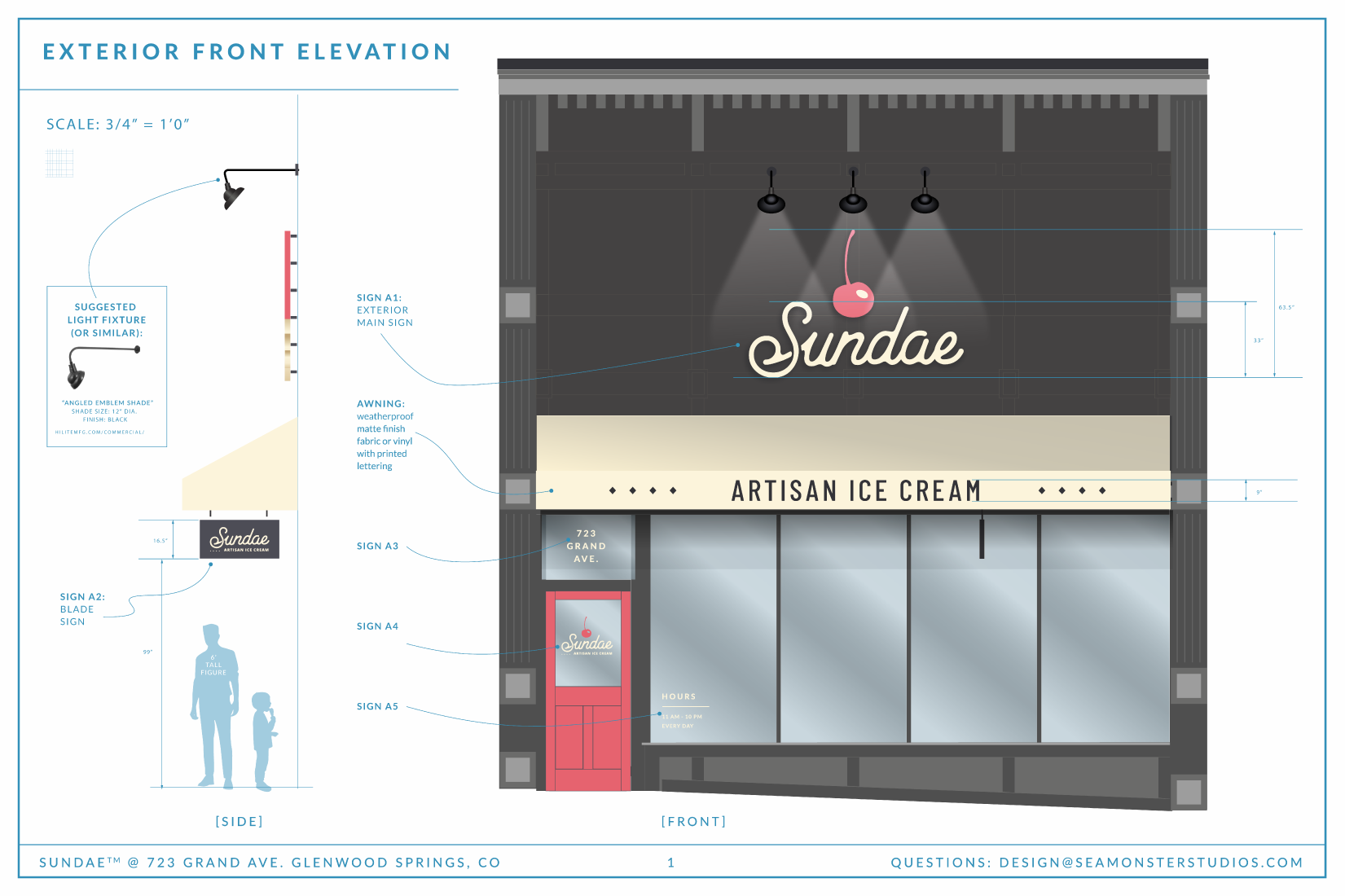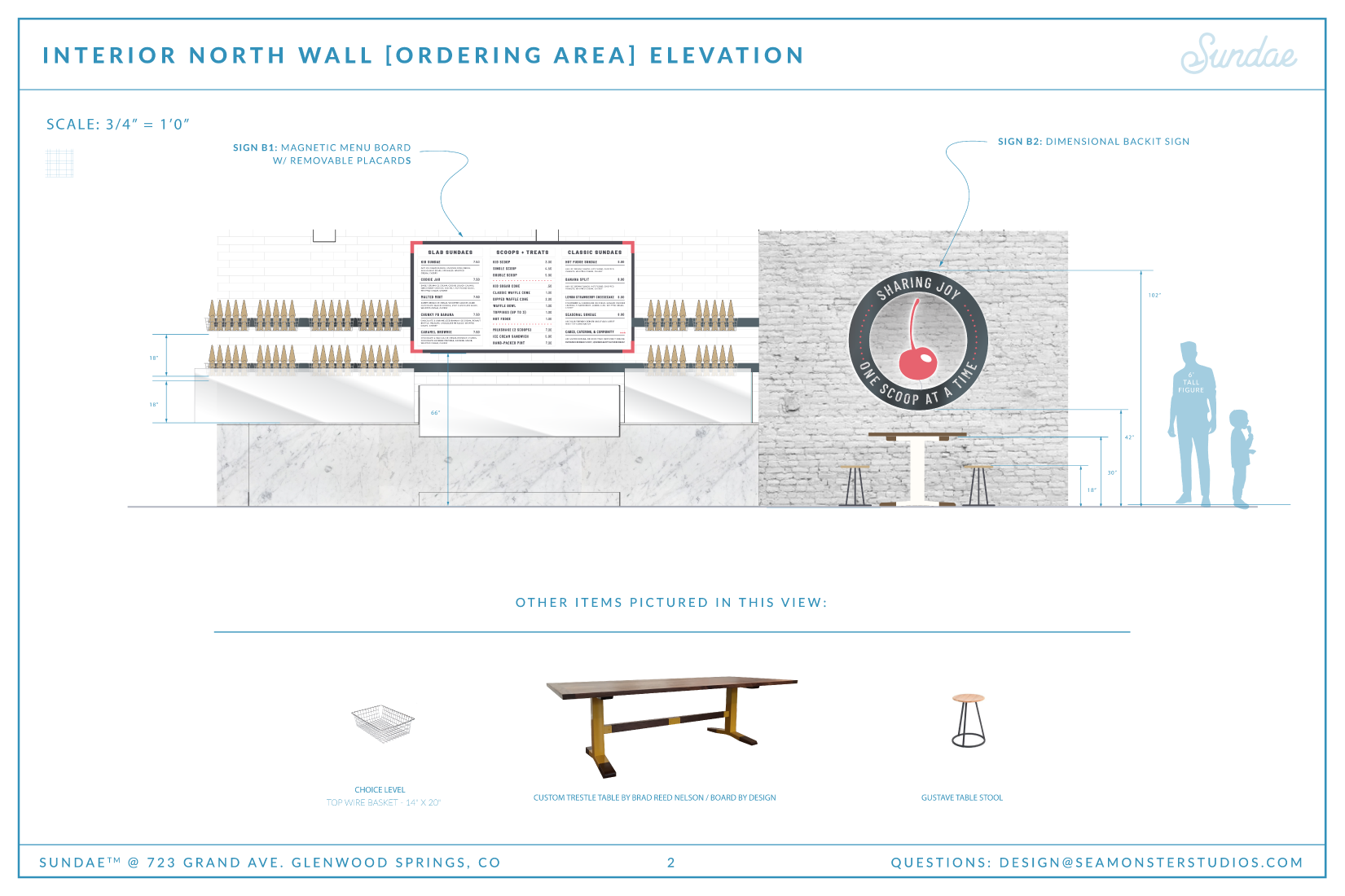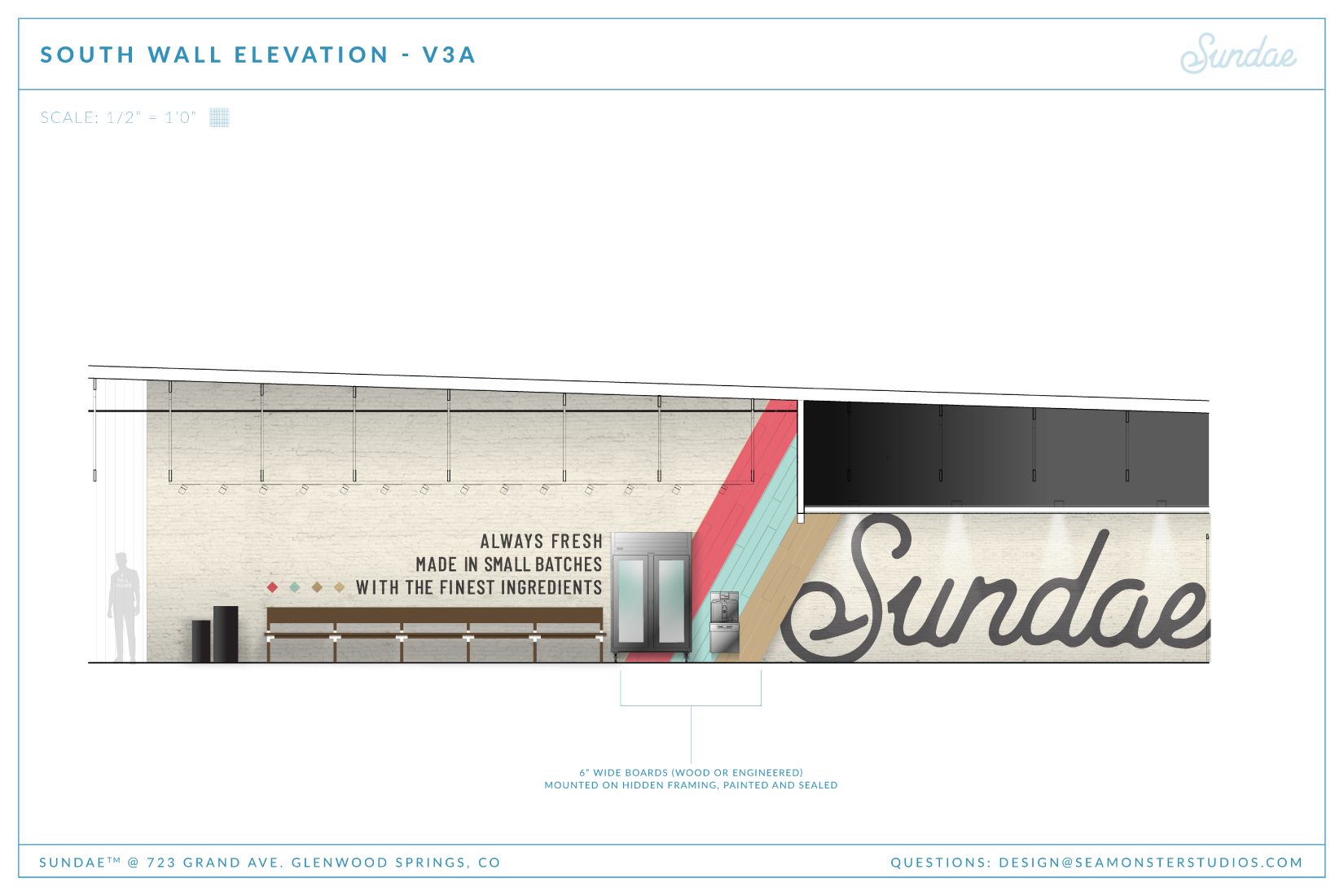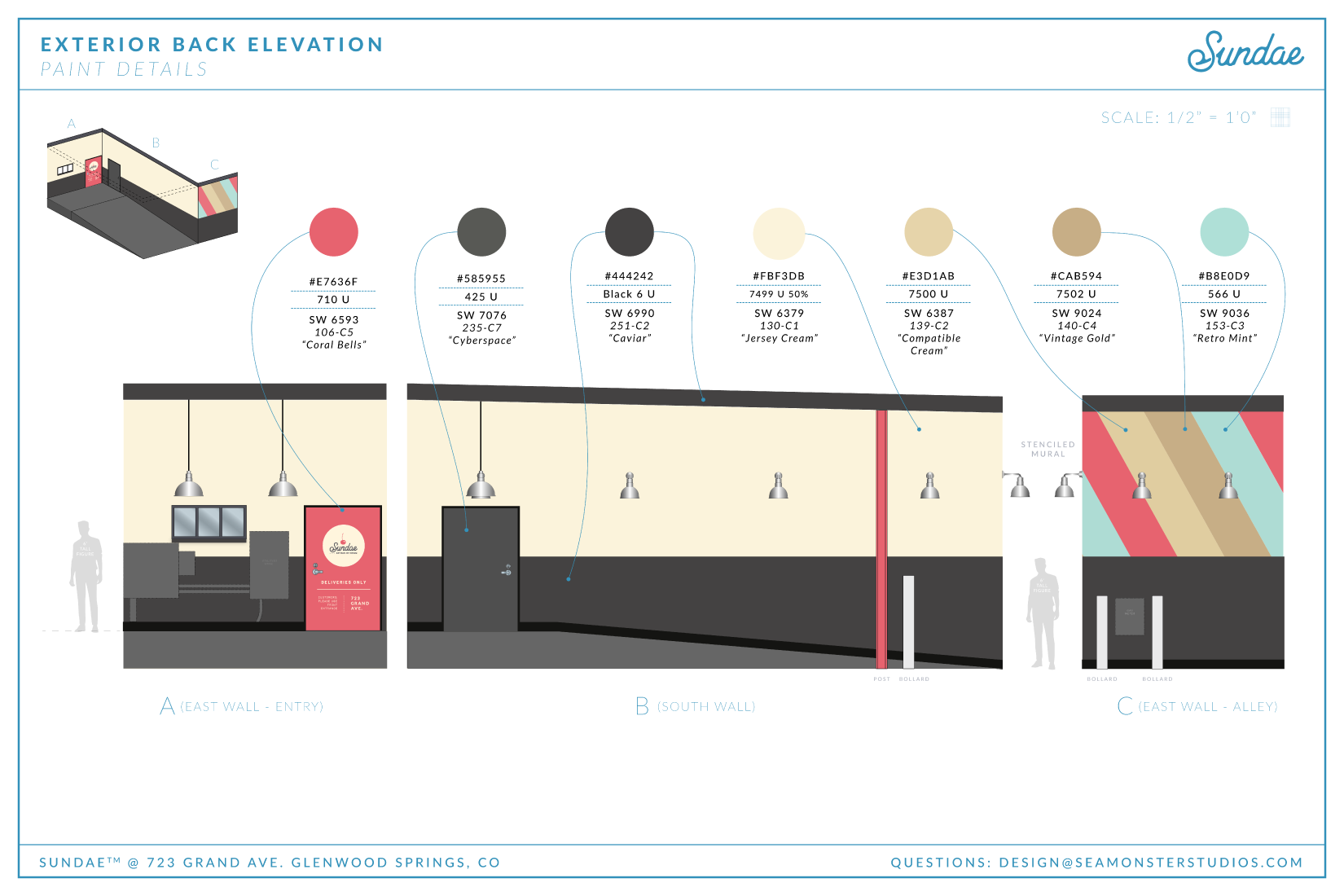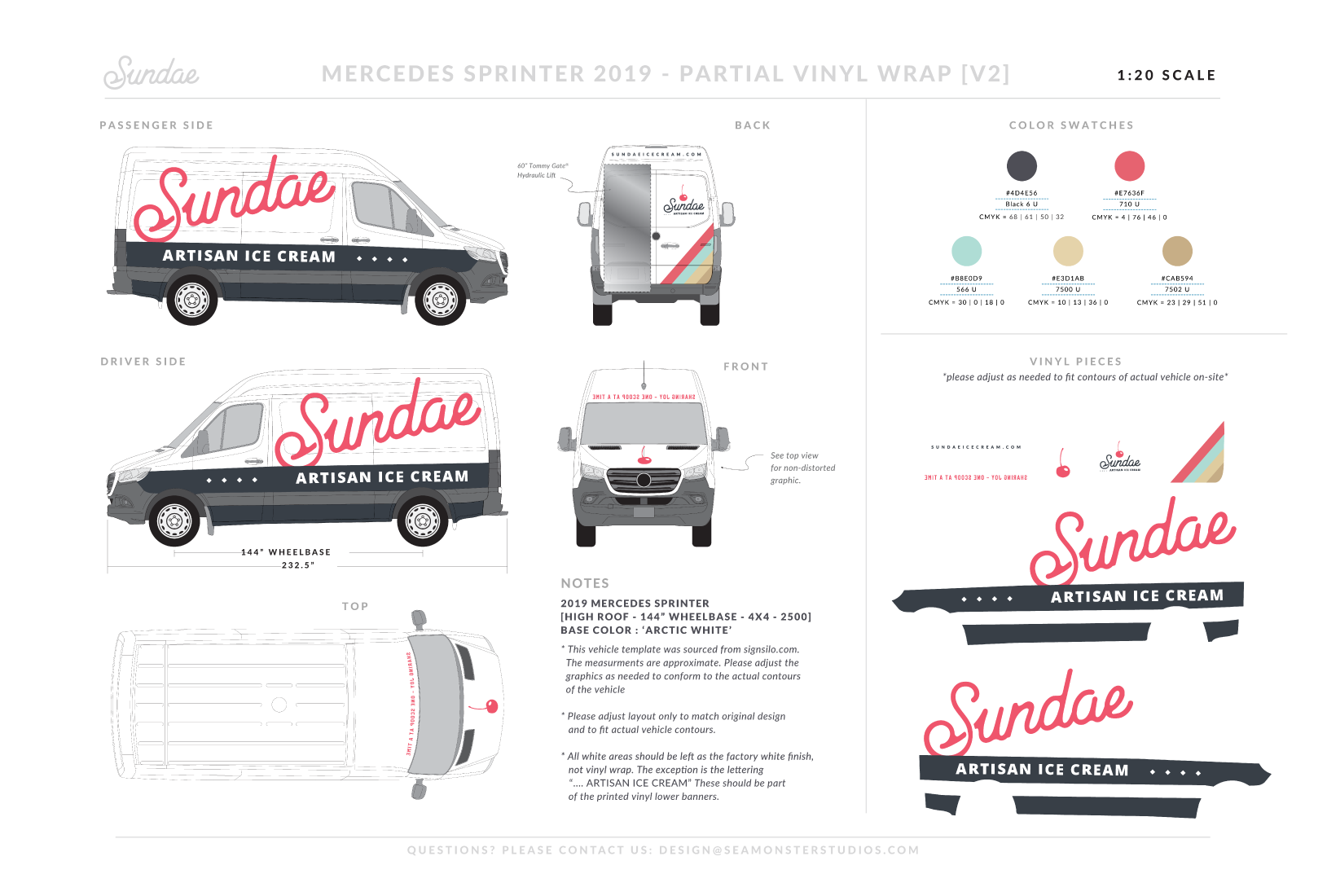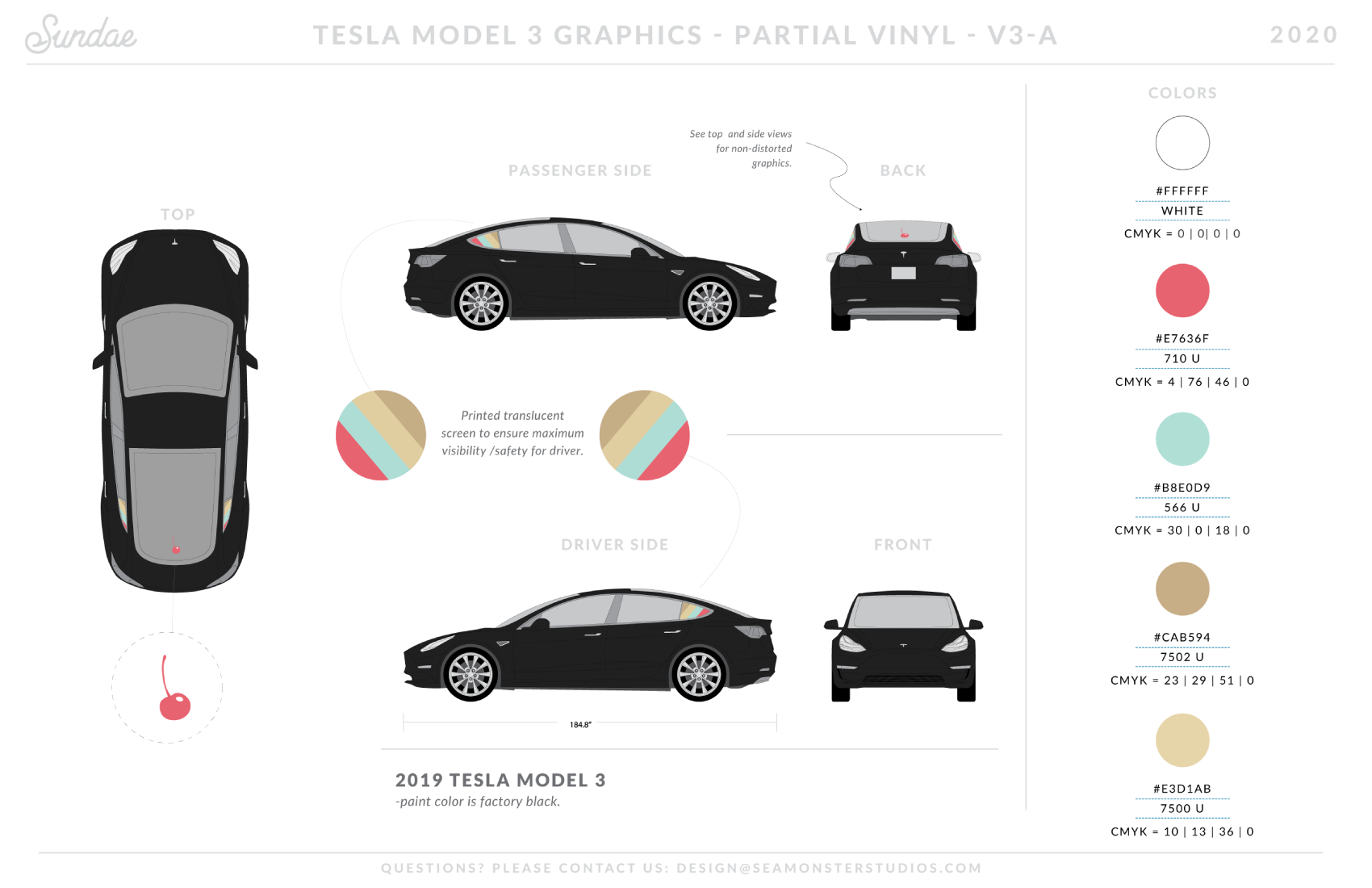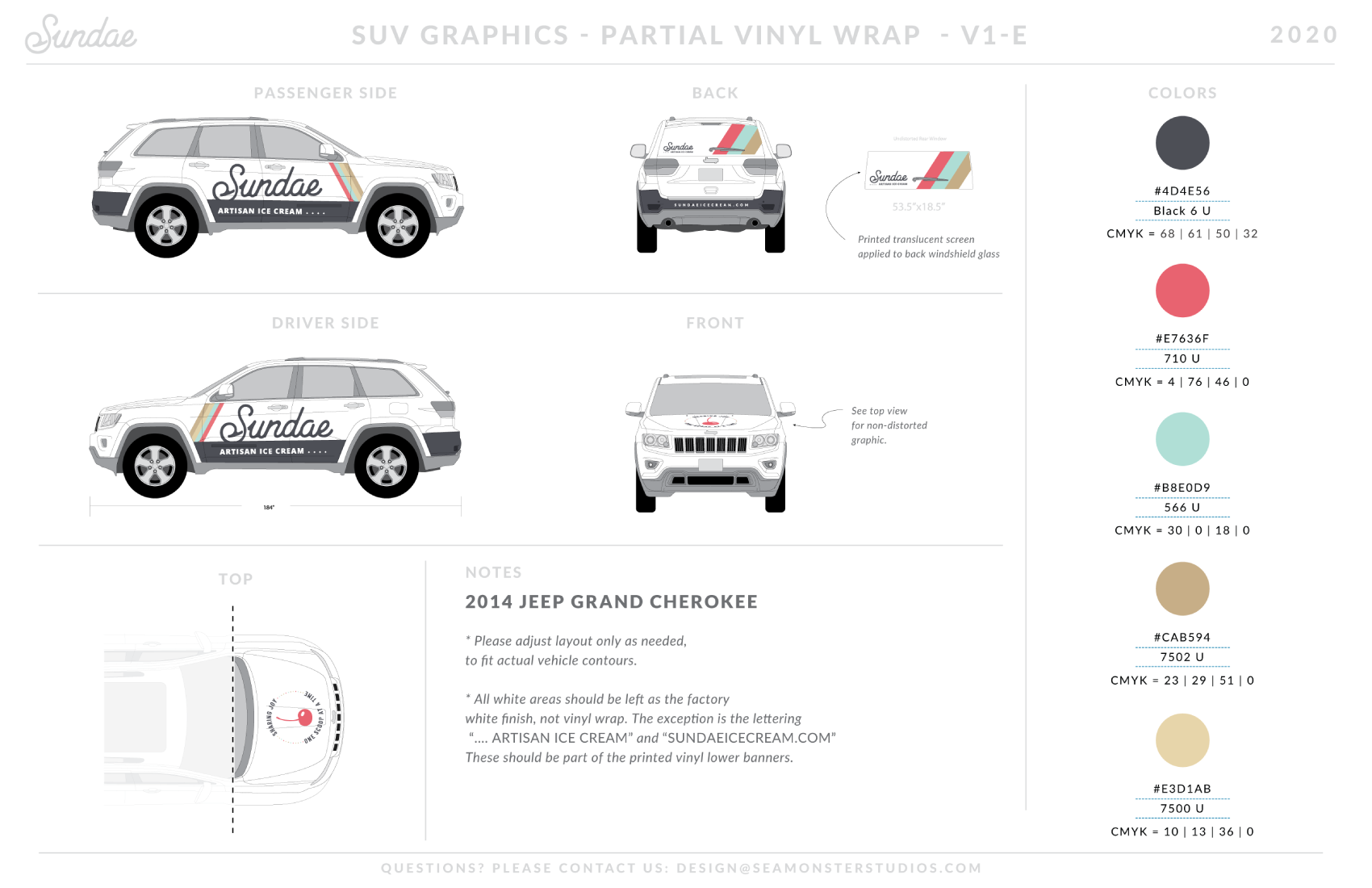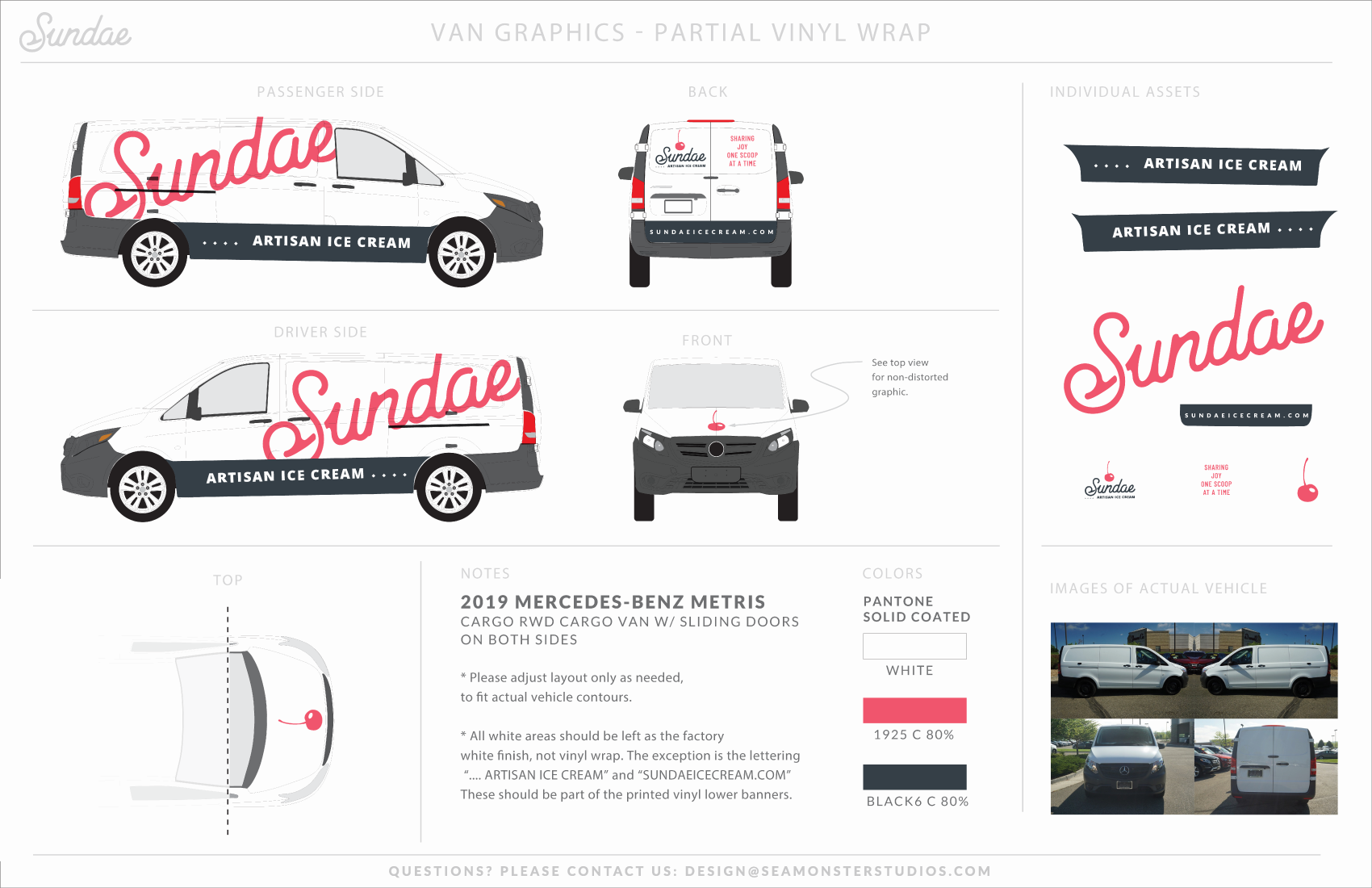 farmers market pop-up kit